Sunny Foutes
Chief Financial Officer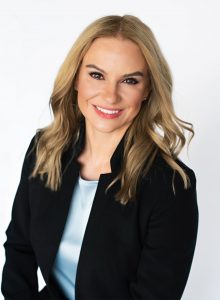 In her role as Chief Financial Officer, Sunny is responsible for the overall financial strategy at McInnes Group. She is responsible for Finance as well as the Administration, Human Resources and IT functions. Within Finance, she is responsible for accounting, budgeting, financial reporting, treasury and shareholder relations. Sunny is committed to supporting the McInnes Group's history of leadership and exceptional customer service while continuing to grow the organization.
Prior to joining McInnes Group, she had a long career at DST Systems and Broadridge Financial Solutions where she gained extensive financial experience supporting all business areas from Operations to Administration. At DST she won several awards within the Finance organization for innovation and process improvement. She holds a bachelor's degree and a master's degree in Accounting from the University of Missouri-Columbia.
Sunny resides in Prairie Village, Kansas with her children. She is an enthusiastic runner, enjoys traveling, cooking and spending time with her family.