Scott Sachse
Vice President & Chief Marketing Officer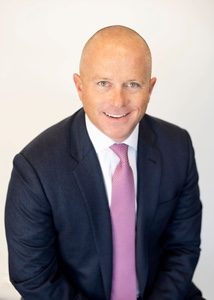 In his role as Vice President and Chief Marketing Officer, Scott W. Sachse oversees all marketing strategies for the McInnes Companies. He is responsible for sales and distribution management, marketing initiatives, carrier contracts, public relations, as well as branding and advertising. 
Scott also consults both large and small employers, offering guidance with regard to all aspects of employee benefit plans.  His industry expertise and wide range of product knowledge lends itself to serving as a representative to both private employers and public organizations. Scott is endorsed by the Kansas Association of School Boards and serves as an advocate to many school districts across the state. 
Scott works with many large employer and alternatively funded clients in developing unique and creative benefit plans customized to the client's needs.  His work with the McInnes Group "C.E.O. Model" gives him insight and expertise on the new trends in the health care industry and cost containment alternatives used to shape the future of employee benefit programs. Scott works on a diagnostic and consultative platform which focuses on building strategic benefit plans to assist employers in attracting and retaining the best human capital. He and his team build benefit packages that produce long-term value for companies, employees, and owners. 
Scott is a graduate of the University of Kansas, and currently resides in Leawood with his sons Henry and Gus. He is very involved in his community and several charitable organizations. In 2011, Scott was selected by Ingram's Business Magazine to the class of "20 In Their Twenties," recognizing top entrepreneurs in the Kansas City area. He has been with the McInnes Group since 2004.