Matt McInnes
President & Chief Operating Officer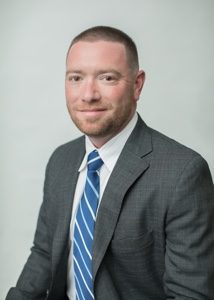 As President and CEO, Matt sets the agenda and code of professional conduct for the agency, directs sales strategies, and oversees all operations of McInnes Group, Inc., McInnes Maggart Consulting, and McInnes Wealth Management.
Matt is responsible for all internal and external processes, including managing, designing, and controlling the sales process.  He chairs the board of directors, executive committees, and agent/producer advisory meetings.  He is responsible for the company's performance analytics and takes full responsibility for the bottom line of the organization.
Starting with MGI in 2003, Matt is proud to carry on the legacy of his Father, Duncan who founded the firm in 1980. The agency is proud of its past accomplishments and has assembled the best professional staff and sales force in the history of the organization.  MGI has fully embraced the changing landscape set forth by health care reform, the dynamics of asset accumulation and wealth management, and the complexities inherent in the unbiased delivery of professional benefits consulting.
Under Matt's watch, MGI has grown to become one of the largest locally owned full service benefits firms in the region.
Every employee is a direct reflection of the Company's success and Matt ensures that each member of our team adds value to our business.  Matt is also responsible for setting sales goals, annual projections, and production requirements for our sales force.
McInnes Group has a history of leadership and exceptional customer service, and these values have not changed.  Respect, strong relationships and mutual trust with our clients remain our highest priority. Matt has committed to our clients to offer best-in-class service, especially given the constant uncertainty of healthcare reform.  During a time when similar companies were downsizing, selling their business, or closing their doors, he saw it as an opportunity to grow the organization.
In 2014, Matt was named as a "Next Gen Leader" by the Kansas City Business Journal. He earned the professional designations of Group Benefits Disability Specialist (GBDS) from the National Underwriters association and holds the FINRA Series 65 license.
In August of 2016, Matt facilitated an agency affiliation as a Member Firm of M Financial Group, one of the nation's premier financial services design and distribution companies.
Matt enjoys an ongoing commitment to community service as the Vice President of the Board of The Kansas City Autism Training Center, as well as involvement with Youth Entrepreneurs, The Leukemia and Lymphoma Society of Kansas City, and Big Brothers Big Sisters of Kansas City.
Matt is a graduate of Pittsburg State University where he was a member of Sigma Chi fraternity and served as chapter president. Matt currently resides in Leawood, Kansas where he enjoys spending time with his wife and their daughter. Matt is an avid sports fan and participant.