Duncan McInnes
Chairman of the Board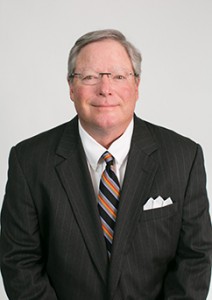 As Chairman of the Executive Board, Duncan McInnes provides guidance for strategic and long-term planning, growth initiatives, and business practice methodology. In 1980, Duncan founded the agency, today known as McInnes Group, Inc.
Duncan has been in the financial services and benefits business since 1973. He started his career at Massachusetts Mutual Life Insurance Company, where he became an agency manager. Duncan was the founding partner in the large Kansas City property and casualty agency known then as McInnes, Schifman & Remley.
As an active member of the Kansas City community, Duncan has been president of Mission Hills Country Club, president of KC Phi Delta Theta Alumni Club, KC Phi Delta Theta Alumni Club's Phi of the Year, Board Member of Haas & Wilkerson in the 1980's, Million Dollar Round Table production level producer for 30+ years, and officer of the Kansas City Chapter of Chartered Life Underwriters.
Duncan's commitment to his company and community is second only to his love of family and friends. He resides in Prairie Village with his wife Becky; and has three sons, a daughter, and five beautiful granddaughters.
CA Insurance license 0682829, AR Insurance License 227274