Julie Thompson
Underwriting Account Manager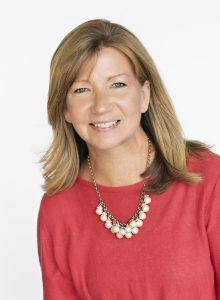 Julie joined McInnes Group, Inc. in September 2015 as the Underwriting Account Manager. Julie's position requires her to fills many roles, including understanding and interpreting underwriting guidelines, practices and procedures for all M Financial carriers in addition to other outside carriers. Julie ensures that casework is completed in a timely manner and is compliant with all regulatory requirements. She submits all formal and informal Life, Individual Disability Insurance, and Long-Term Care applications for medical and financial evaluation. Julie manages multiple cases simultaneously, negotiating offers from carriers, while evaluating confidential medical and financial data to determine possible risks. She coordinates medical exams, APS, MIB and RX ordering, maintain securities based journaling system for all securities based policies, communicates underwriting offers to producers and maintains positive client, carrier and producer relationships.
Julie started in the insurance industry with one of the largest global insurers working in their Loss Control division managing accounts in ten states. There, Julie worked with a variety of businesses and assisted them with their executive benefit and their employee group benefit plans. Julie then worked for a family owned business that specialized in insurance products for small to mid-size corporations. While with the family owned business, she gained valuable experience as a small business owner, helping her truly understand the needs of the clients they served.
Julie graduated from Benedictine College with a degree in Journalism. She lives in Overland Park with her husband, Sean, and their three children, Hope, Ellie and Will. She is active in her parish community with leadership roles in the annual parish auction and athletic board. She's happy to be a part of the McInnes Group family.