Deanna McCabe
Account Manager, Voluntary & Individual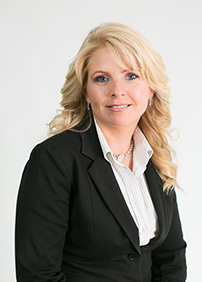 As a Senior Benefits Consultant and Account Manager, Deanna brings a specialized area of focus to the McInnes Group.
Deanna has a wealth of experience in the Voluntary Benefits market which provides her a unique ability to provide clients with high performing health plans that combine traditional group plans coupled with the affordability of Voluntary and/or Worksite benefits.
She strives to provide employees value added benefit plans while meeting her client needs, goals, and objectives. She has a firm understanding of how to combine Employer sponsored benefits with Employee paid for Voluntary/Worksite benefits, and provides a very unique ability to maximize cost savings for small and large group employers within her plan design alternatives.
Deanna takes pride in providing excellent customer care to all of her clients. Her clients routinely compliment her on her continued personal involvement which has created a loyal client base.
She currently resides in Liberty, Missouri with her three children. She is a graduate of Blue Valley High School and Baker University. Deanna attended JCCC Sign Language program and enjoys the opportunity to practice her sign language skills. Her family is actively involved with the St. James Catholic school and church, and Deanna takes great pride in engaging with her children through their volunteer work.