Jarrod Cochran
Executive Sales Consultant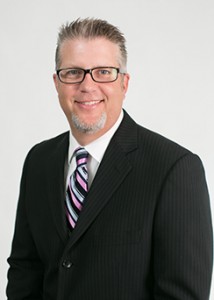 Jarrod works as a Executive Sales Consultant for both large and small group Employer's offering customized service and strategic benefits plans. Fourteen successful years in the insurance and finance industry has given him a great deal of insight on the problems facing individuals and business owners today. Finding innovative ways to solve those problems by constructing flexible benefits tailored to each client's specific needs, goals, and objectives is what will always be the driving force behind his approach!
Relationship building, focus, teamwork, and intense loyalty will always be the cornerstones in doing business with Jarrod. As he likes to say "I like the fact that we are a large enough company to get things done, but small enough where we really care about our clients and their specific needs."
Jarrod graduated from Kansas State University in 1992. He currently resides in Lenexa, Kansas with his wife Jill, a teacher in the Olathe school district, and their three children. Jarrod enjoys coaching youth basketball, golfing, and attending K-State sporting events!