Deanna McCabe
Executive Sales Consultant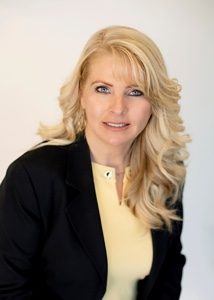 Deanna joined McInnes Group in 2010 and brought two specialized areas of focus to the organization; Voluntary Benefits and Medicare.
Deanna has a wealth of experience in the Voluntary Benefits market. She provides a unique ability to customize high performing health plans that when coupled with Voluntary and/or Worksite benefits, allows employers to provide a more comprehensive and competitive benefit portfolio that will out-perform their industry competitors. Deanna's firm understanding of how to combine these Employer sponsored benefits with Employee paid benefits maximizes cost savings. Her plan designs have been successfully implemented with large and small fully-insured or self-funded plans and create attractive options for employees.
In addition, Deanna shares an in-depth knowledge of Medicare and Medicare related products. Her specialized focus in this area is appreciated by her MGI colleagues, MGI's clients and even more so by her clients who have direct access to her as a resource. Because of Deanna's willingness to share her knowledge, Deanna is very well respected in the healthcare industry and is a frequent speaker at educational seminars across the Kansas City area.
Deanna takes pride in providing excellent customer care to all her clients. Her clients and other industry professionals routinely compliment her on her continued personal involvement which has created a loyal client base.
She currently resides in Liberty, Missouri with her three children. She is a graduate of Baker University. Deanna attended JCCC Sign Language program and enjoys the opportunity to practice her sign language skills. She is actively involved on the St. James School Board and church and Deanna takes great pride in engaging with her children through volunteer work.