David Woodring
Benefits Advisor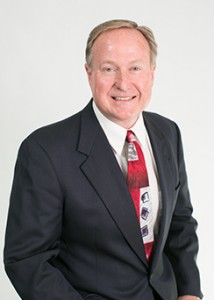 Joining the McInnes Group in 2010, Dave has focused his considerable talents on individual, small and large group health and benefit plan solutions, financial services, as well as commercial and residential property and casualty insurance. Dave brings an accomplished and successful business and commercial real estate background to the McInnes Group. Dave's negotiation, marketing and sales skills in commercial real estate have helped him establish a reputation of trust and honesty in the Kansas City business community. Among Dave's many talents are his incredible attention to detail, his easy going communication style, and a "client's come first" mentality. His innate ability as an effective listener results in real time business solutions specifically tailored to his clients objectives.
Most recently Dave served as Vice President of American Multi-Cinema, Inc. (AMC Theatres) in Kansas City, Missouri. Previously Dave has also served as the Director of Investor Sales for Butler Real Estate (a division of Butler Manufacturing Company) and has nearly twenty years of experience in commercial real estate brokerage and management with such firms as CB Richard Ellis and Grubb and Ellis – The Winbury Group in Kansas City.
Dave was born and raised in Kansas City and graduated from the Pembroke Hill School. He received a Bachelor of Arts degree from Pomona College in Claremont, California. He currently resides in Overland Park, Kansas with his wife, Nancy. Their three children are also pursuing successful careers in Kansas City. Dave is an avid lover of athletics, having played football, basketball and baseball in high school and college. He continues to play tennis and exercise regularly to this day. His other hobbies include gardening and reading.