Ryan Potas
Executive Service Consultant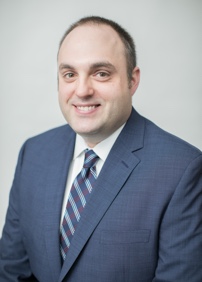 Ryan Potas joined McInnes Group, Inc. in June of 2017 as a Case Designer for the Financial Services Department. He works with the Sales Consultants to analyze client's needs creating custom Life Insurance, Disability and Long Term Care solutions. Ryan helps clients manage their policies to ensure their coverage fits their current and future plans.
He has worked as an agent for New York Life Insurance in the New York City home office. He has also held many different positions in the golf industry including Manager, Master Club Fitter, and Head Professional's Assistant.
Ryan is a graduate of the University of Kansas. He resides in Overland Park with his wife Anne and their twins, Cameron and Amelia. When not spending time with his family, Ryan is an avid golfer who is always looking for a game!