Don Clarkson
Executive Sales Consultant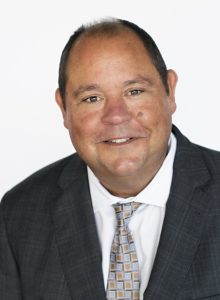 After graduating from the University of Kansas with a degree in Civil Engineering, Don joined his family firm, Clarkson Construction. Most of his early professional years were spent in project management and project estimating. During his tenure, Don wore many hats for the company and ultimately became a respected voice in the construction industry. He was invited to join several boards of directors; including the Kansas Chamber of Commerce and the Kansas Contractors Association. Don served for four years on the Kansas Chamber Board and ten years on the Kansas Contractors Board. In 2008, he was president of the Kansas Contractors Association. Don always enjoyed working with great people for the betterment of many.
After spending fifteen years on the construction and industry promotion side of the firm, Don refocused his efforts and eventually became president of risk management. His office was responsible for insurance, employee benefits, legal, safety and human resources for Clarkson Construction, Superior Bowen Asphalt and all related entities. It was in this role that Don learned the complexities, nuances and most importantly cost versus value of company sponsored employee benefit plans. He attained designations of CRIS (Construction Risk Insurance Specialist), MLIS (Management Liability Insurance Specialist) and CCEP (Compliance and Ethics Professional). In 2015, after proudly serving over twenty years with the family firm, Don decided to leave the nest. However, after building and maintaining a large and complex employee benefits program, his desire was to use this real-world experience in serving other companies as well. Don was taught at a young age how important relationships are to life and business and this belief is what led him to McInnes Group.
Don and his wife Jen reside in Leawood, Kansas with their two daughters, Jadon and Loren. Although he's not as good as he once was, Don still loves golf and pretty much any sporting event.