Brad Ferrie
Executive Sales Consultant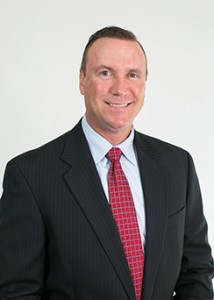 Brad Ferrie is an Executive Sales Consultant for the McInnes Group. He spent 10 years early in his career in Human Resources for State Farm Insurance Company, planning and developing benefit programs for the company's 80,000 employees. He has also worked with Humana as a Sales Executive working with various brokers throughout the metropolitan area in development and implementation of medical and dental plans. Brad served as a Consultant with a large firm based in Kansas City where he was responsible for assisting companies with development of employee benefit plans, and also long range strategies that ultimately help save companies money and create efficiencies that help increase productivity.
Brad has 25 years of experience in the insurance industry. He has experience in developing alternative types of plans whether fully insured of self-funded plans. Brad enjoys a challenge and always strives for client success. He understands that he is his clients advocate and will do what's in their best interest.
Brad is a graduate of the University of Sioux Falls with a BA in Communications. Brad played basketball and was the co-captain for his team for 2 years. Brad and his wife Ann reside in Lee's Summit, MO. They have two children, Meghan and Abbie. Brad also spends his time serving on the Board of Directors for Team KC Volleyball Club and is also an NCAA Men's Division 1 basketball official.